Bed Bug Exterminator bowmanville
Professional and Guaranteed
Bed Bug Exterminations By
The Exterminators Inc.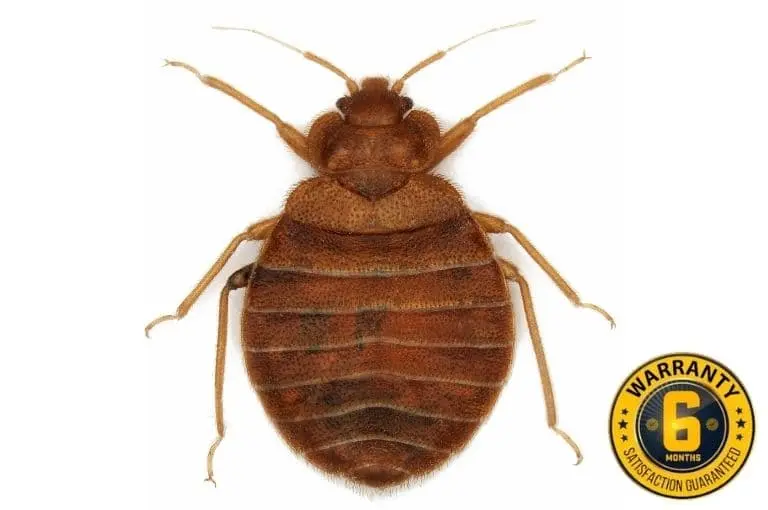 WE TAKE PRIDE IN OUR WORK AND SEE EVERY JOB THROUGH. IF BED BUG RETURN WITHIN THE CONTRACTUAL PERIOD SO WILL WE.
If contractual pests return following service and within the guarantee and warranty period we will return at no additional cost. We work hard on keeping our customers free from Bed Bugs. We guarantee every service and provide extensive warranties to make sure mouse are gone and our customers are happy. Call The Exterminators Inc. for bed bug control services in Havelock.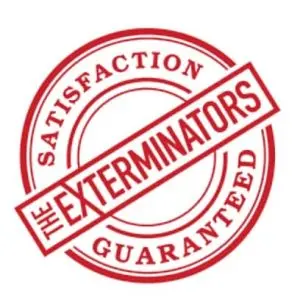 Bed Bug Control bowmanville

Affordable, accessible, and hassle-free bed bug extermination services in Bowmanville. Done by insured and licensed exterminators who are fully equipped. We use a combination of commercial-grade low-mammalian toxicity chemical pesticides and heat treatments to flush out bed bugs and bed bug eggs on your property. We proactively look for bed bugs with a thorough interior inspection to determine hotspots and areas of bed bug activity. Based on the results, we will deploy pesticides in various forms to get to the bed bugs through crack and crevice applications that have long-lasting residual effects that will continue to work for weeks. Once bed bugs walk on the treatment, they will perish.
 To make sure we eliminate them, we also use a full-coverage baseboard spray throughout the interior of the building. Bed bugs are parasitic insects that look for human blood. They remain close to the host they target. Overnight, they can cause blisters, bumps, and bites. They are where you are and enter through clothes, carpets, furniture and more! We make sure they are gone and for good. Our bed bug extermination services are backed with a 6-month service warranty. If bed bugs come back, so will we for no additional charge. Call us at 647-557-7491
CALL US TODAY AND OUR LICENSED AND TRAINED PROFESSIONALS WILL SOON BE AT YOUR DOORSTEP WITH A GUARANTEED SOLUTION.
Customers are requested to prepare before treatment. They will be given a detailed set of instructions and follow through. Linens need to be removed from the bed and living spaces and bedrooms need to be decluttered. This allows for efficient extermination so that technicians and pesticides can reach spaces without any obstruction.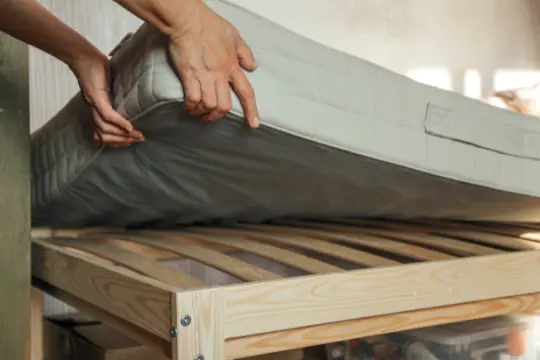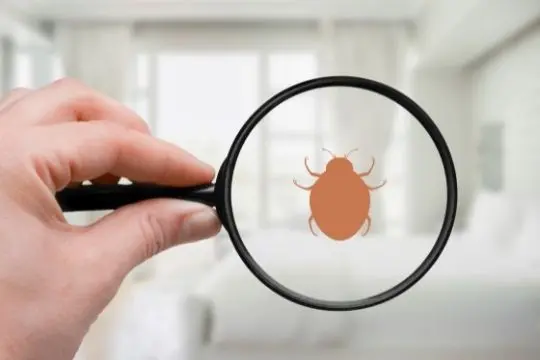 Before treatment can commence, technicians will have to conduct an on-site inspection that looks at areas of bed bug activity and hotspots. Based on the outcome of the inspection, a custom plan of action is drafted to ensure maximum yield. The results of the inspection are gathered, assessed, and conveyed to the property owner for extermination on the same day.
Technicians use a combination of commercial-grade pesticides and heat treatments to fully exterminate the bed bugs at whatever stage in the life cycle they are in. We use a tailored approach for each infestation. Extermination usually requires 2 visits. The 2nd visit will happen 2-3 weeks after the 1st. The technician will re-assess the treatment of the first visit. This is to make sure that hidden bed bugs are impacted. The second visit will involve a complete baseboard spray. Residual effects will take care of new bed bugs putting a stop to re-infestation. A vacancy of a few hours will also be required during treatment.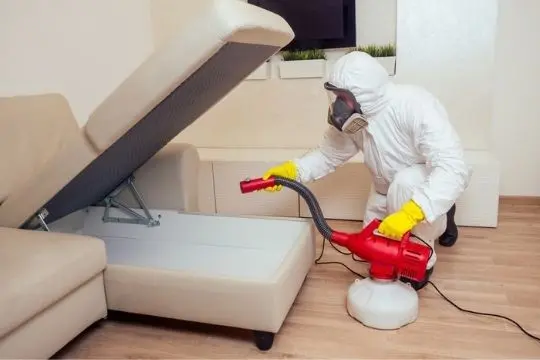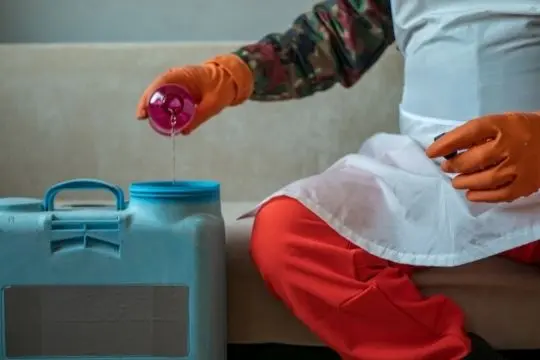 We use commercial-grade pesticides in a variety of forms. Each type of pesticide is designed to gain maximum results and reach bed bugs deep where they nest. Aerosol insecticides for cracks and crevices, liquid concentrate to spots, and dusts are applied in wall voids and electrical outlets. 
Bed bug eggs cannot survive high temperatures and may be resistant to chemical treatments. This is why technicians continuously operate steam at temperatures bed bugs are not guaranteed to survive. It's simple, safe, and above all, non-toxic!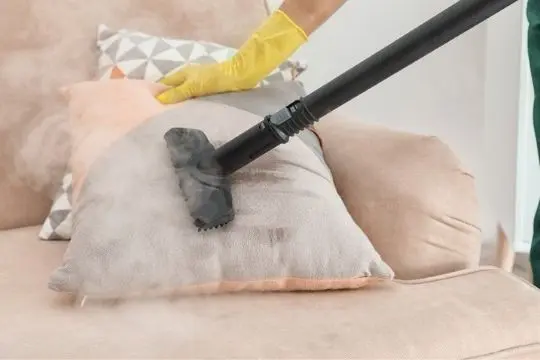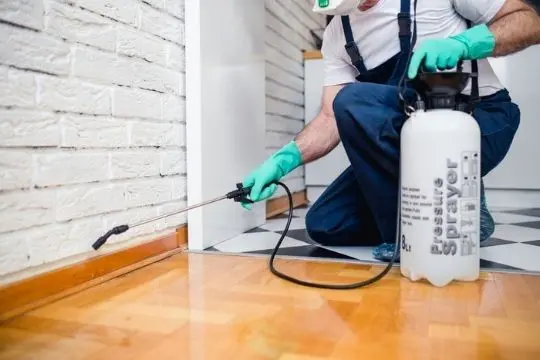 Bed bug infestations mostly start from the outside by being brought inside. To prevent bed bug infestations from happening, it is a very good idea to always exercise caution whenever you decide to bring something inside. This applies to clothes, furniture, carpets, boxes, and more!
Waking up with bed bug bites is not a great start to the day. Bed bug bites are often confused with mosquito bites but are far more painful. Bed bug bites can appear on the skin in a cluster, zigzag pattern, or straight line. Uncovered parts of the body are targeted such as the face, hands, legs, feet, and even stomach. Seeing brown, black, and red steaks on bedding is also a sign that an ongoing infestation is taking place. For more information, call 647-557-7491.
Bed bugs hide in places where people are and wait to strike at night. These places can be where people relax, rest, sit, and sleep. Bed bugs nestle in places that are hard to reach and dark. A professional inspection will be required to find bed bug activity.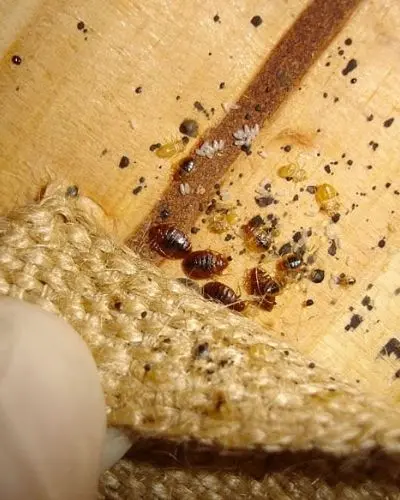 We guarantee a full stop to the infestation. No matter the scale, scope, or severity. We have fully trained licensed& insured pest control technicians ready to take on every infestation. We follow a robust and proven bed bug control process bound to bring tangible results. We have treated countless properties with repeated and continued success. Call us now to become bed bug-free.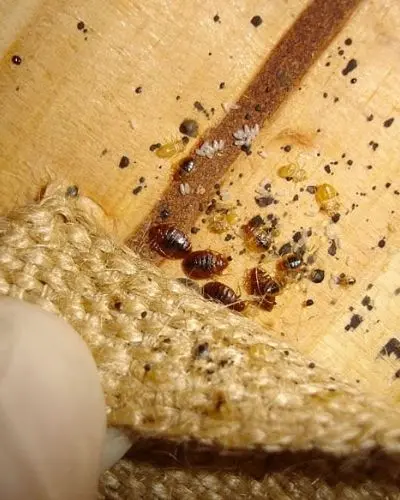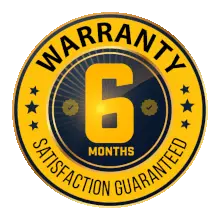 Professional Bed Bug Control in bowmanville
Our bed bug control treatment is guaranteed to work with the help of our seasoned team of trained, fully insured, and licensed experts. We conduct a detailed inspection, assess the situation, and end with efficient extermination that sees bed bugs never return. We devise a custom plan and approach for maximum results. Never see a bed bug again with Bed Bug Control Bowmanville! All our work is warranted with a full 6-month service warranty. Call us for more information and to schedule an appointment! Call 647-557-7491.