Rat Exterminator bowmanville
Professional and Guaranteed
Rat Exterminations By
The Exterminators Inc.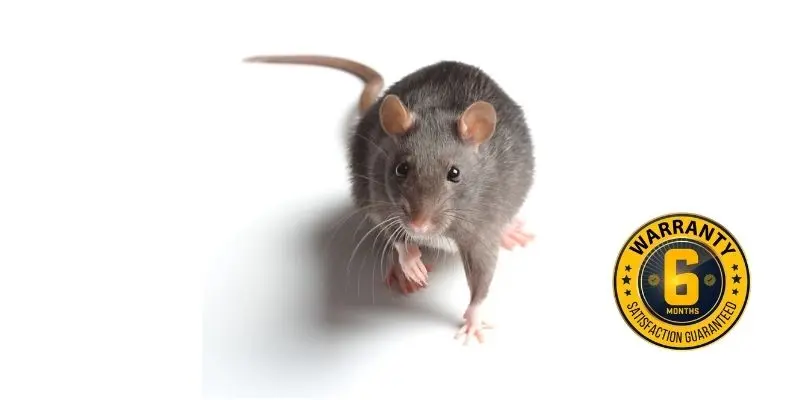 WE TAKE PRIDE IN OUR WORK AND SEE EVERY JOB THROUGH. IF RATS RETURN WITHIN THE CONTRACTUAL PERIOD SO WILL WE.
If contractual pests return following service and within the guarantee and warranty period we will return at no additional cost. We work hard on keeping our customers free from rats. We guarantee every service and provide extensive warranties to make sure rats are gone and our customers are happy. Call The Exterminators Inc. for pest control services in Bowmanville.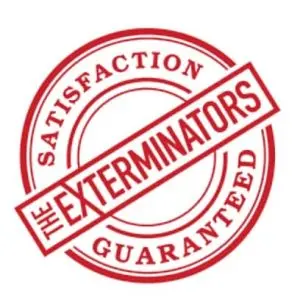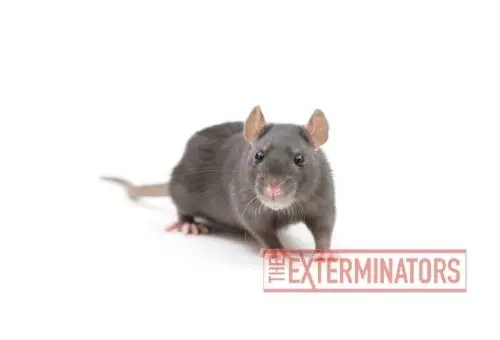 Quick, fast, guaranteed rat removal services to your doorstep in Bowmanville. Services are done by insured and licensed exterminators who have everything at hand. We know how to find rats, eliminate them, and make sure they won't come back. We have potent commercial-grade rodenticides not available to the public and powerful lethal snap traps that eliminate rats directly on contact. We are equipped to deal with every rat infestation regardless of scale or severity. Rats seek every opportunity to get inside of the property in a myriad of ways. Uncovered pipes, utility line gaps, exterior vents, foundation gaps, narrow holes, garage doors, and old utility pipes that are still connected to the property. Leave it up to the exterminators of Rat Control Bowmanville to handle your business for visible results. Our rat removal services are backed up with a 6-month service warranty. If rats return, we will do the same at no additional cost. Call 647-557-7491.
Call Us Today and Our Licensed and Trained Professionals will soon be at your doorstep with a guaranteed Solution.
Rat Treatment Preparation
Before rat treatment begins and technicians arrive on location, we will send a detailed prep sheet with instructions to follow for customers. This is important because it will allow the technicians to be more effective during the rat removal process. All we need is to declutter living spaces for unobstructed access. 
Inspection is included with the rat control service and is also reflected in the price. Technicians need a full understanding of what is going on. To do this, they will need to conduct an interior and exterior inspection to locate and detect hotspots and rat activity to find out where they get in from and out. Technicians pay close attention to entry points and vulnerabilities that can be exploited. Once the inspection is done, information is gathered, conveyed to the property owner, and prepared for same-day extermination.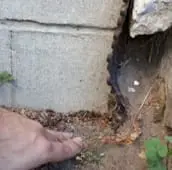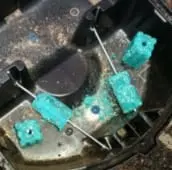 Extermination takes place right away after the inspection. For the outside, the technician places tamper-proof bait stations at strategic locations at the hand of the results of the inspection. These bait stations contain potent rodenticides to which the rats are attracted by the smell. When they eat from it, they will perish. Children or pets cannot reach the baits since it is locked by a key. Only the technician has access to it. The bait stations are also set at unnoticeable locations out of reach of children and pets. The bait is multi-feed so when a non-target species eats from it, it will not kill the animal.
On the inside, powerful snap traps are placed at strategic locations. The snap trap is lethal and will eliminate the rat on contact. The snap trap is designed in such a way that dead rats can be easily removed after the extermination process. 
Exclusion can be offered and is separate from the cost and service of the rat control service that the inspection and the extermination are comprised of. We use durable and tested materials for long-lasting results to seal up entry points. We use steel, concrete mortar, aluminum flashing, fine steel mesh, and other custom-made solutions and effective alternatives. Our rat exclusion service is backed up by a 2-year service warranty. If rats come back, we will too for no additional cost.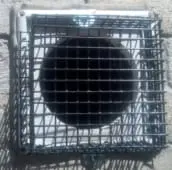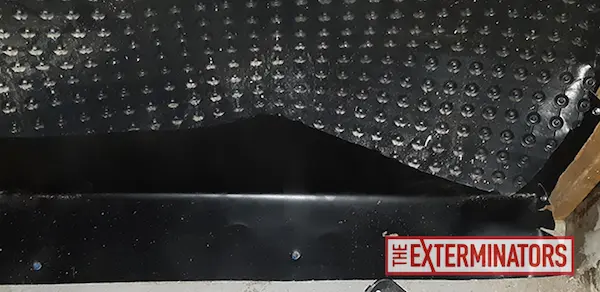 Rats can gnaw on different materials like metals, woods, and plastics to enter the interior. So seeing a live rat is a definite sign of a rat infestation and professional intervention is required. 
Droppings are another sign of rat presence. Rat droppings are long cylindrical-shaped feces. They are often black and can be spotted everywhere. Mainly in secluded areas of the property. 
Rats have very sharp incisors, and they know how to use them very well. Rat teeth grow at an exceptional rate. Rats gnaw on all kinds of things like kitchen cabinets, doors, and various furniture. Rat teeth marks can be seen everywhere. 
Rat burrows are problematic, and this must be addressed immediately. Rat burrows are where rats live and breed outside on the property. They can be recognized as two holes in the ground with debris around them. Professional rat control specialists need to remove the rats and seal entry points to avoid an interior infestation.
Rats are good at hiding and do anything to stay under the radar. They will take advantage of secluded places around the property such as the basement, crawl space, garages, wall voids, and attics. Only professional licensed exterminators can seek them out effectively to get rid of them.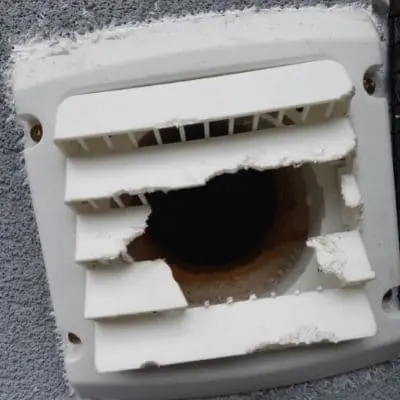 Guaranteed Rat Removal in Bowmanville
Effective, quick, and guaranteed rat removal services in Bowmanville. We have insured and licensed exterminators that are properly equipped to combat rats. Scale of severity does not matter as we are prepared for anything anytime. We deploy potent commercial-grade rodenticides at strategic locations outside as well as powerful snap traps on the inside to reduce the population completely. We conduct detailed inspections, so we know where to find them to get rid of them promptly. Our rat removal service is backed up with a 6-month service warranty. If rats come back, so will we at no additional charge. Call 647-557-7491.