Squirrel Removal bowmanville
Professional and Guaranteed
Squirrel Removal Service By
The Exterminators Inc.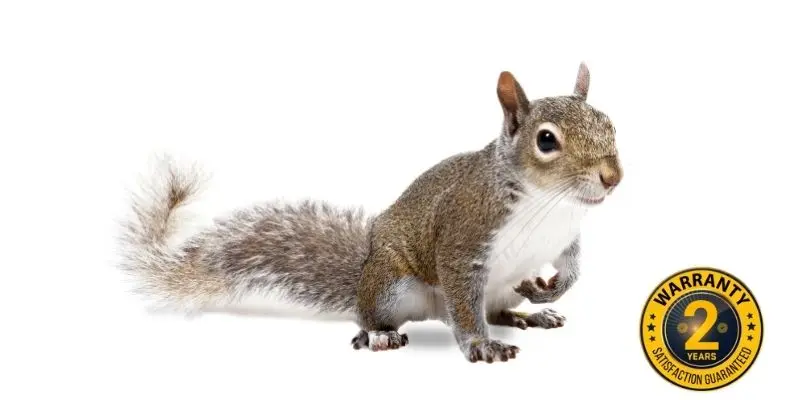 2 YEARS WARRANTY ON OUR WORK
HUMANE & PROFESSIONAL SERVICE SATISFACTION GUARANTEED.
Raccoon Removal, Squirrel Removal, Skunk Removal services are covered. All our professional and affordable services including exclusion services are backed by a guarantee and a 2-year warranty. If animals break in through our work during the warranty period we return to rectify the situation at no additional charge.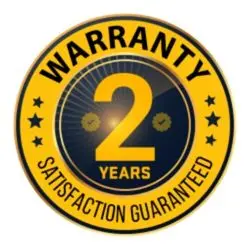 Squirrel Control bowmanville
Squirrel Control Bowmanville provides residents in Bowmanville with affordable, accessible, and high-quality squirrel removal services are done by qualified and insured technicians. We have a robust streamlined process in place that works for every squirrel break-in. We make sure to identify the entry point, remove the squirrels, and seal up the entry point with strong, durable, and impenetrable materials. Squirrels are vicious animals that will tear up the attic once they gain access to it. Not only that, but they will come inside chimneys as well! Squirrels will wreak havoc inside by defecating, urinating, gnawing and nibbling on cables and wiring, and gravely damaging insulation material to the point it needs to be re-installed. These tiny critters can do big damage and it's time you call in the help of the pros as soon as you hear something suspicious. All our squirrel removal services are backed up with a 6-month service warranty. If they come back, we will too free of cost. Call 647-557-7491.
CALL US TODAY AND OUR LICENSED AND TRAINED PROFESSIONALS WILL SOON BE AT YOUR DOORSTEP WITH A GUARANTEED SOLUTION.
To find out where the squirrels got in from, the technicians will need to start an exterior inspection. The technician will follow signs to identify breaches on the outside of the building. The squirrels often get inside from the attic by ripping out the soffit or taking advantage of damaged shingles or fascia boards. Once the main entry boards are identified, the homeowner is then informed, and the removal process is then started on the very same day.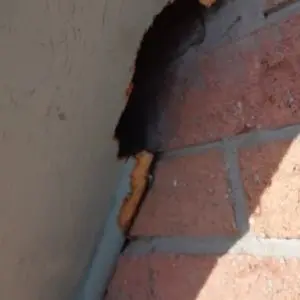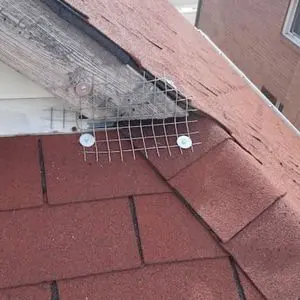 The removal will happen on the same day right after the inspection. The technician will install the one-way door. It leads the animal out and is directly installed on the main entry point. If any other breaches are found, they will first get sealed. The squirrel will need a few days to leave the building for food and water. The main entry point will get sealed with galvanized steel mesh, metal flashing, and other durable alternatives.
You will know that squirrels are out when noises stop. We like to give the one-way door roughly a week to be certain all squirrels left the premises. The technician will come, remove the door, and seal the final entry point. The squirrel removal process is now complete.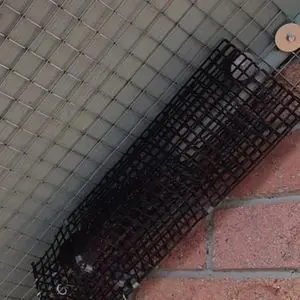 What You Need to Know About Squirrels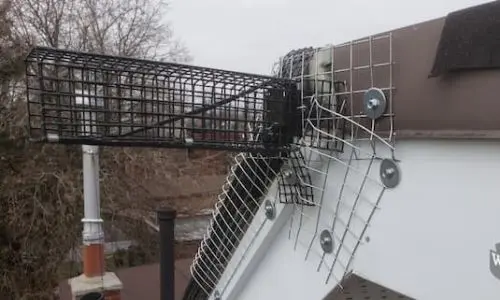 Squirrels are highly destructible rodents that have no way of stopping unless they are being stopped. Squirrels will take advantage of every opportunity they are presented with and will make sure that their stay is as comfortable as possible. They will usually take advantage of man-made structures such as sheds, decks, and of course attics. They come in through sheer force and can contaminate these spaces so much that the space will need to be thoroughly cleaned. Squirrels can damage all sorts of things inside of the attic such as wires and cabling, insulation, and can even damage the structural integrity of the attic by leaving feces and feces all over the place. 
Squirrels Proofing Solutions
Squirrel removal in Bowmanville. Headache-free, guaranteed, and accessible. Performed by seasoned professionals that have a wide range of effective proven methods to get the squirrels out of your property and off it. Our squirrel exclusion work is covered with a 2-year service warranty. If squirrels return, so will too. Call 647-557-7491.

Guaranteed Squirrel Removal Services
Affordable, successful, and high-quality squirrel removal services are performed by wildlife specialists that have been in the field for years. We have the tools, the equipment, and the know-how to give you a seamless squirrel removal process all while you watch and wait. We conduct careful exterior inspections, make detailed reports, safely remove squirrels, and seal up your property completely without any hassle with the most durable materials. Our squirrel removal process is covered with a 6-month service warranty. Call 647-557-7491.